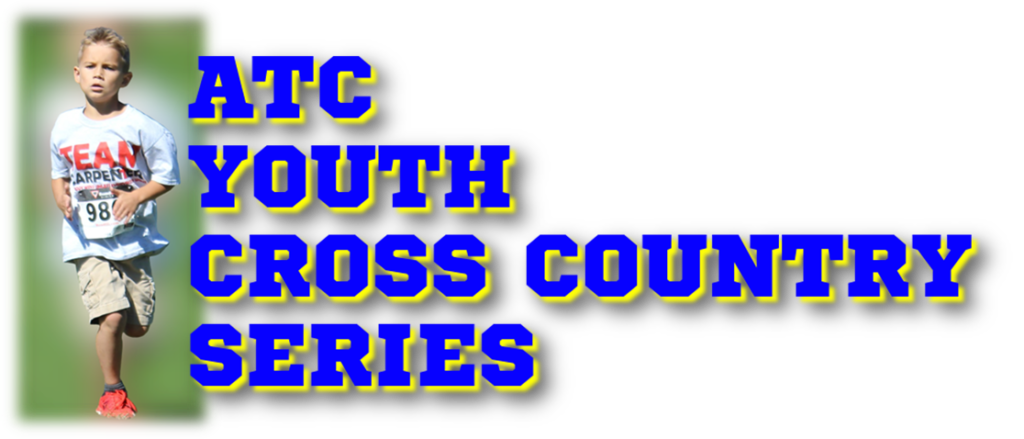 The goal of the ATC Youth Cross Country Series is to provide a comprehensive league that incorporates all populations. The league is open to youth 14 and under. Athletes will be divided into divisions based on age. Athletes with a disability will compete in Division IV and there is NO age restriction.
---

ATC Youth Cross Country Series requires strict adherence to any and all current mandates, rules and guidelines in regards to Covid-19 health and safety as provided by the authorities. Coaches, parents and athletes are required to follow those mandates, rules and guidelines at all times. Those who choose not to comply will be prohibited from participation. Thank you in advance for your cooperation as it reduces the risk of disease transmission and health complications for everyone, especially for our vulnerable youth.
---

August 29 – STARS Invitational @ Schneider Park, 380 Mineola Ave, Akron, OH 44320 (Julie Billiard School- Schneider Park is across the street)
September 11 – Walsh High School – Pat Ritchie Invitational, 4550 Wyoga Lake Rd, Cuyahoga Falls, OH 44224 (Saturday invite) First race starts at 1:00 pm boys middle school varsity. More details to follow.
September 19 – Tallmadge High School –Tallmadge Invitational, 140 N Munroe Rd, Tallmadge, OH 44278
September 26 – Jackson Invitational @ Jackson Middle School 7355 Mudbrook St. N.W., Massilon, OH 44646
October 3 – Springfield Invitational @ Waterworks Park 2827 Sanitarium Rd, Akron, OH 44312
           October 10 – ATC Youth Cross Country Championship @ Streetsboro City Park 8970 Kirby Lane, Streetsboro, OH 44241
---

Runners may run in an older division but not in a younger.
(ages as of September 9/1/2021)
Division I – 13/14: Run 2 miles
Division II – 11/12: Run 1.5 miles
Division III – 9/10: Run 1.5 miles
Division IV – 8 an under 1 mile
Division V – 6 and under .25 (or 400 meters)
---

2:00pm:               Division V – Coed
2:05 pm:              Division IV – Female
2:15 pm:              Division IV – Male
2:25 pm:              Division III – Female
2:40 pm:              Division III – Male
3:00 pm:              Division II – Female
3:15 pm:              Division II – Male
---

Team Registration (complete season only)
$48 per athlete
$100 Deposit Per Team is due prior to start of season which is applied to balance due. See button below to pay Team Deposit.

---

Not on a team?  Your child may participate as an individual.  You can register your child and participate in as many or as few meets as you like.  It is strongly suggested that you register for any meets you wish to compete in no later than 48 hours before the meet.   Please note that you do save $12 by registering for the complete season.
Complete Season – $60   (Includes entry into all 6 meets which includes the October 10 Championship.)
Single Meets – $12 per meet   (Your choice of August 29, Sept 11, 19, 26  October 3)
Championship Only – $15  (October 10)

---

There will be team scoring for Division II and III
Gender specific team and individual awards (only exception is Division V)
A runner can run up a division only, not down.
Individual awards for top 20 each race
DOWNLOADABLE FORMS AND FLYERS:
Course Maps: COMING SOON
---

Questions/Comments: please contact Dan Lancianese @ 330-352-5602 or by email: dlancian22@gmail.com